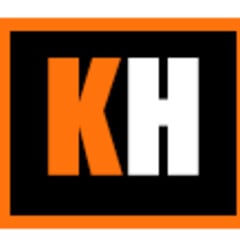 Kyle Horne
3D Artist - Modeling, Props, Environments
Austin, United States
About
Kyle is 3D Artist with a focus on prop modeling and texturing for video game environments. Currently working for a Medical Device Software company in the Healthcare Industry. Home base out of Austin TX. In 2020 Kyle has audited courses in Game Art from Full Sail Online to further post-grad studies.
Credits consist of Star Wars Holograms while at Zebra Imaging. Also, he did QA for the game RIFT. In addition teaching for iD Tech summer camp in three universities across the US for teens learning game development with Maya and Unreal. Also writing or eHow, OPnoobs.com and TheGamer.com
Interests include: 3D Printing, VR, Investing, exploring trails, video games. future tech, science, space exploration, financial literacy, Green Energy.
Skills
3D Modeling
Prop Modeling
Hard Surface Modeling
Texturing
Level Design
3D Printing
Game Development
Writing
Software proficiency

Maya

Photoshop

ZBrush

Unity
Unreal Engine

xNormal
NDO

DDO

asana

jira

confluence

Octane Render

3ds Max

clickup

Mudbox

Substance 3D Painter

Quixel Suite

CrazyBump

Jira
MeshLab

wordpress
Reel
Productions
Video Game

A King's Tale - Final Fantasy XV

Year

2016

Role

2D Animation - Character Sprites - Contract

Company

Joe Rothenberg Studios

Commercial / Advertisement

Star Wars Holograms

Year

2015

Role

3D Graphics Artist - Contract

Company

Zebra Imaging